august 2015
UNLESS YOU ARE A FAMILY MEMBER OF THESE BEAUTIFUL BABIES OR A SUPPORTER WISHING TO EXPRESS SINCERE CONDOLENCES, THIS WEBSITE IS NONE OF YOUR BUSINESS AND RULES ARE CLEAR THAT INAPPROPRIATE LANGUAGE/POSTINGS WILL NOT BE TOLERATED. ALL IP ADDRESSES WILL BE INVESTIGATED FURTHER
KEENA , KILLIANS MOM
"My future was set and full of promises, and then in one day my entire life was forever changed by the Best and Worst moment of my life. From my warm, loving womb my Killian was given to me, all 9 pounds of him, beautiful & so very perfect, but with no life in him. I remember thinking hes gonna cry, but that moment never happened, at least not in this life! I will dedicate my life to bringing meaning from His life and his death! The meaning of my Killians name is "to fight".
www.killianskorner.memory-of.com

(Killians Mom, Keena)

This site is designed to honor the lives of all stillborn angels. Whether your life has been tragically altered by personal loss, or you simply wish to help be a beacon of light in the darkness, the Library of Life would like to invite you to light a candle, post a picture of your precious little loved one, or leave your condolences and messages of support and hope to those who have lost their littlest angels. We believe that in the presence of light, there can be no darkness
STILLBIRTH FAMILIES: A GREAT WAY TO GET INVOLVED!
OCTOBER 2012
Star Legacy Foundation
Star Legacy Foundation is looking for volunteers that sew or knit that would help us make burial gowns, blankets and hats for stillborn infants. We need them all the way from the size needed for a full term newborn down to itty bitty tiny 20 week babies. Either sewn or knitted are great. We have patterns available a...nd most any soft fabric is usually just fine. We do have a number of wedding gowns and prom-like dresses that have been donated that we can use as well. They can be very plain or fancied up as you wish with lace, embroidery and such.

If you sew and/or knit and would be willing to help us out just once or on an ongoing basis we would be so appreciative. The families that find themselves in need when they learn their baby has died before it was born are always so very grateful for having something to use for making a lifetime of memories in just a few short hours and of course for burial/cremation.

Please let us know if you can help us out or know someone who can.
CONTACT AT:
http://www.starlegacyfoundation.org/Summit
www.starlegacyfoundation.org
The world may never notice
If a Snowdrop doesn't bloom,
Or even pause to wonder
If the petals fall too soon.
But every life that ever forms,
Or ever comes to be,
Touches the world in some small way
For all eternity.

The little one we long for
Was swiftly here and gone.
But the love that was then planted
Is a light that still shines on.
And though our arms are empty,
Our hearts know what to do.
Every beating of our hearts
Says that we do love you.

Last October, Star Legacy Foundation hosted the Stillbirth Summit 2011. After thinking about this type of an event for a while, we decided to pull the trigger and make it happen!

There are so many fantastic people working on stillbirth prevention around the world. Looking through some of those efforts, we discovered some similarities and overlapping concepts that were very exciting. Our minds wandered to 'what if' we could get these brilliant minds in the same room to share their findings. The biggest winner of that type of event would be the babies!

The focus was on stillbirth topics that are emerging ideas and 'outside the box' thinkers. We needed people who are open-minded and looking at all aspects of this considerable problem. We got just that – and so much more!! Fortunately, we had a great response from these researchers who were all very willing to participate.

The topics included infection, hypotension, thrombophilias, sleep, placenta, cord, and fetal movement. Researchers included Dr. Harvey Kliman, Dr. Uma Reddy, Dr. Mana Parast, Dr. Moraji Peesay, Dr. Louise O'Brien, Dr. Jane Warland, Dr. Alex Heazell, Dr. Ed Mitchell, Dr. Tomasina Stacey, Dr. James McGregor, and Dr. Jason Collins. The discussion was lively and very educational. Even better, at the end of the presentations, everyone worked together to discuss ways to work together and identify new projects needed.

One of the outcomes discussed was the publication of the presentations from the Summit. Dr. Mitchell and Dr. Heazell took a leadership role and each researcher wrote a summary of their presentation. The combination of these efforts was a summary of the Proceedings of the Stillbirth Summit 2011. We are thrilled to announce that this article was just published!

It is so important to have these topics and this information in the medical literature to help the cause of stillbirth prevention. Please take a moment to read the article, share it with your friends, and share it with your health care providers. Every little bit learned is one step closer to being able to prevent many, many stillbirths.

I am extremely grateful for the researchers who participated so eagerly and the many, many volunteers who helped make this event a reality. We are looking forward to the next Stillbirth Summit – in 2014! But for now, we take a moment to savor this accomplishment and say thank you to the researchers for sharing their findings with the world.


ANNOUNCEMENT NOVEMBER 3, 2011
Please support The Parental Bereavement Act of 2011
http://www.petition2congress.com/3937/modify-family-medical-leave-act-1993/?m=2295599
Ways to help fight Stillbirth: get involved:
Hi everyone....
We need your help getting the word out about our upcoming Stillbirth Summit where we will have over a dozen international researchers coming together to share their work as well as parents, families, healthcare professionals and highly respected individuals representing numerous stillbirth organizations. There is something for everyone at this conference.

Would you help us get the...... word out by gathering the contact information (whatever you can get - name, address, email, fax, phone, etc) for obstetricians, pediatricians, midwives, nurses, hospitals and others that you think may have an interest? Please email the information to me at shauna@starlegacyfoundation.org

Thank you from the bottom of our hearts!!
Shauna Ewing LibsackSee More
http://www.starlegacyfoundation.org/summit
www.starlegacyfoundation.org
Our campaign for stillborn babies to be given proper births and a death certificate regardless of the gestation many of you have seen the petition we are posting he link to link our campaign has gone completely global and we are really working well if you strongley believe in this campaign please all support the campaign register with the the official stillbirth rights website
www.ihaverightstoo.co.uk

I Have Rights Too
www.ihaverightstoo.co.uk
The Campaign For Rights Of StillBorn Babies And Support Group
Fight Stillbirth
1-13-11 petition below for Alabama Birth Cert. for all stillborn babies:
January 13, 2011

Attn Stillbirth Families:

PLease consider taking the time to do the petition below for the state of Alabama to issue Birth Certificates for all stillborn babies.
The Info for the Alabama Still Birth Certificate / Katherine Eagerton

Here is the link for the Alabama Still Birth Certificate petition!



http://apps.facebook.com/petitions/2/certificate-of-birth-resulting-in-stillbirth-alabama/


www.firstcandle.org

GRIEF COUNSELORS 24/7

1-800-221-7437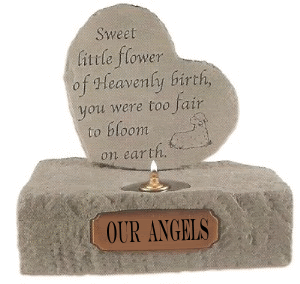 Michigan House Passes Stillbirth/Kick Counting Legislation August 16th, 2010
Michigan passes stillbirth/kick counting legislation through its House of Representatives. Now it's on to the Senate!

Representative Kevin Green (R-MI) recently announced that his legislation to help expectant mothers become better educated about the dangers of stillbirth and how they may be able to prevent it has passed through the House on its way to becoming state law.

The legislation, HB6091, requires doctors to distribute information to their pregnant patients about the risk of stillbirth and the importance of kick counting to help reduce the risk of stillbirth. Green, the legislation's sponsor, has personal experience with the issue after losing his daughter Skylar Anne to stillbirth in 2007.

"Stillbirth is an equal opportunity destroyer," Green told the House Health Policy Committee during emotional testimony. "Getting this information to expectant mothers early on in their pregnancy could help them prevent stillbirth. Kick counting is such a simple thing to do that could save your child's life."

The cause of Skylar's death is still unknown, as is the same for nearly half of stillbirth cases each year. Despite the relatively high incidence of stillbirths in the U.S. (nearly one in 150), there is little research into the causes of this heartbreaking loss of pregnancy.

HB 6091 would amend the Public Health Code to require a health care professional to inform a woman during her pregnancy of the potential risk of stillbirth and the importance of monitoring a child's movements in the last trimester.

"It allows women to have ownership in their own healthcare by being informed about this potential risk," Green said.

"We lost a big part of our future when Skylar passed away," Green said. "By passing this legislation, we acknowledge parents who have lost a child due to stillbirth and hope to find ways of preventing this from happening to

___________________________________________________
Surviving Stillbirth

When a baby is stillborn, hopes and dreams are shattered and lives are forever changed. Initial feelings of shock and confusion are combined with questions: What happened? Why me?

Many times, the lack of answers adds to the overwhelming feelings of grief and helplessness.

These intense emotions are real and a normal part of grieving. Grief is the process of trying to cope with your loss and make meaning out of life without your baby. Grieving is not easy. It is long, unpredictable and requires a lot of patience, but it is also a necessity if you are to work through the pain toward healing.

Whether you have just learned that your baby has died or you have delivered a stillborn baby, you are most likely overwhelmed and in shock.

Decisions are difficult. We hope the information you find here will provide you with information you may not be aware of and, in some small way, help you with those decisions. We understand that cultural beliefs can vary. Please use this information in a way that fits with your beliefs and feels comfortable to you.



Your baby has died. What can you do?
Talk about it. Help it become a natural part of life that others can see and begin to understand. When you are strong enough, be prepared to share a few thoughts on how your community of family and friends can be supportive.

Be a parent. Say your child's name, create more memories and mementos, share his or her pictures if you have them. And most importantly, remember that you are the parent of this child and you always will be.

Involve other children. They will learn from you how life and death work. This is a difficult but special time to let them know that you all will survive, but it won't be easy. A beloved child will always be a part of the family, though he or she has died. Help your other children find ways (puppets, drawing, music, talking, reading books) to express their feelings.

Believe in each other and tomorrow. Stay close to your partner, even if you are grieving differently (a most common thing). Keep talking and telling each other what you need and then respect the differences that will arise. Believe your relationship can get better—it can, if you work at it and have a positive attitude. Choose to believe the best of what you say and do for each other, rather than the worst. Have hope that the sun will shine again someday; your days won't be all so bleak. BUT they must be for a while because, after all, when you love someone so much of course he or she will be missed and you will hurt. That is a sign of your love. It is necessary for you to mourn your child in order to heal and see new possibilities. Believe you can make it. Many, many, many others have survived and grown over time despite wondering if they could or should. You can make it. Watch for the rainbow moments and appreciate them when they come. Believe in tomorrow. Believe in possibilities, if even for a few seconds or minutes in the early days and weeks.

________________________________________
What is "stillbirth"?

Stillbirth is defined as the intrauterine death and subsequent delivery of a developing infant that occurs beyond 20 completed weeks of gestation. (A loss prior to 20 weeks is termed a miscarriage or "pregnancy loss".) Top

2) What is S.A.D.S.?
SADS is an acronym for "Sudden Antenatal Death Syndrome" a clinical term for "stillbirth". Similar sounding to "Sudden Infant Death Syndrome" SADS claims over 10 times as many babies' every year as does SIDS. Top

3) How common is stillbirth?
An estimated 26,000 SADS deaths occur annually in the U. S., many of them at or near full term. Stated another way, 1 in every 115 deliveries is a "still" baby. Despite advances in so many areas of obstetrics, the incidence of stillbirths in many states has been rising in over the past decade.

4) What causes stillbirth?
Data collection on stillbirth is often inconsistent from state to state, however, it is believed that 1 in 3 stillbirths are caused by cord accidents, infections, genetic anomalies, maternal diabetes, and placental failures of varying kinds. Two-thirds of stillborn babies, including many that undergo a post-mortem evaluation, are diagnosed as having died for "undetermined or unknown" reasons. It is not uncommon that autopsies fail to reveal the cause or causes of these mysterious deaths!

5) Are stillbirths predictable?
High-risk pregnancies predisposed to intrauterine death or pre-term birth can be identified in cases where congenital anomalies or cord entanglements are the cause. Stillbirths that occur at or near full term are often only discovered during a late prenatal exam, or in some cases during labor.

6) Are stillbirths preventable?
Stillbirths are as random as raindrops, occurring for no apparent cause even in the case of mothers who lead a healthy lifestyle during pregnancy. Most late and full term stillborn babies are born to mothers who experienced no problems with their pregnancy, who were healthy, and who led substance-free lifestyles. Rarely is a stillbirth caused by something the mother did. Until better data is available, and until autopsies are routinely offered to all stillbirth families, the causes, and thus, any new risk reduction measures, will continue to elude doctors.

7) Does a tendency to stillbirths run in families?
There is no evidence to show stillbirth is an inherited condition. However, since the occurrence of stillbirth is so high in the general population - 1 in every 115 deliveries is a "still" baby - it is not unusual for several related women in a family to have experienced stillbirths.

8) Is a woman who experiences a stillbirth at risk of future stillbirths?
All women who conceive are at risk of experiencing stillbirth. In this sense it can be said stillbirth is "an equal opportunity destroyer of dreams." But the record shows that about 97% of the time, subsequent pregnancies result in healthy, live babies.

9) How is a stillborn baby delivered?
Mothers of stillborn babies must undergo the same physiological processes, as do live birth mothers. The preferred method is vaginal delivery. Even under ideal conditions, a caesarean section is a high-risk procedure for the mother and is only used when the baby would be at risk during a vaginal birth. In the case of a stillborn, that risk is no longer a consideration and thus the health and safety of the mother is paramount.


10) Can a mother have time with her stillborn baby after delivery?
She absolutely can and we encourage it! Most hospitals will bathe and dress her baby and then encourage not just the mother, but also the father and other family members present at the birth to hold and caress the baby. Likewise, surviving siblings should have a chance to meet and say goodbye to their newborn brother or sister, too. Mothers who declined this chance to bond with their baby have invariably told us that they regretted the decision they made at the time. Their baby has been a part of their family life for almost a year and the need to say goodbye is very real.

11) What about taking pictures?
For many families, pictures taken holding their baby are later cherished as a memento of a sad, but significant, time in their life. Even taking photos with siblings and family members holding the baby is helpful to most families. Some may think it sounds ghoulish to photograph the baby but there will be no other chance than now. Other family members who die leave behind photos and so too should our babies. Hospitals routinely take photos and hold them until asked for them by the family. Consider a close up photo of your baby's hand in yours as a beautiful memento that can be comfortably shared with family and friends.

12) Can a stillborn baby be an organ donor?
In some cases, near or full term stillborn babies can be organ (heart valve) or tissue donors. Parents who permit their baby to be a donor often draw comfort from the thought that a part of their baby might live on. Donation is also the only hope for life for other parents with a critically ill infant. Most hospitals are required by law to request donations. Rather than being insensitive they are merely trying to assist the living. For information search "Donor Network" + the name of your state on the web.

13) Should an autopsy be performed?
Personal and cultural values hold sway here, however, from a medical view it is essential to determine why a baby died, especially in the case where a couple may have future pregnancies. Unfortunately, only about one-third of all stillbirths can be linked to a specific cause, even after an autopsy. More research is needed into the cause or causes of stillbirths and having autopsy results available can help doctors searching for answers.

14) Will parents receive a birth certificate for their baby?
Until recently the answer was no. Then in 2001 Arizona became the first state to issue a Certificate of Birth Resulting in Stillbirth. Enacted into law during the 2001 Session at the behest of The MISS Foundation, other states are considering this change. The National Stillbirth Society has joined MISS in promoting state-by-state adoption of this landmark legislation. (Utah and Indiana now have such a law too.)

15) Is it customary to have a funeral for a stillborn baby?
Yes, in fact state laws assign parents responsibility for "disposition" of their stillborn child's remains, either by burial or cremation. (Some states permit mothers who experience a miscarriage to bury the fetus.)


16) Where can one find support groups?
Your doctor and hospital grief counselor will be familiar with resources. The Internet is also an excellent source for finding support groups. We suggest that parents start by looking at the MISS Foundation website. Founded in 1996 by Joanne Cacciatore, a stillbirth mother, the MISS website has grown to be one of the largest and most respected sites on the Internet. Joanne has also written a book, "Dear Cheyenne, A Journey Through Grief." It's an account of her first days, weeks and months following her daughter's death.


17) Should one talk about the baby with the parents?
Most mothers want you to, but ask first to be certain they're ready. Asking permission allows the family to make the decision. If they do wish to talk, listen patiently and be empathic. If they're not ready to talk now, then be there when they are, and let them know you'll be ready to listen then.


18) What can one say to a mother who has suffered a stillbirth?
"I am sorry," works. "I can't imagine what you are going through," is an appropriate and accurate response. Anything that validates what the family is experiencing is acceptable. What doesn't work is the panoply of platitudes one hears so often. Avoid, "It was meant to be." "You're young, you can have another." "Your baby is in a better place." "It's not like you had time to love him." If in doubt, its best to say nothing and just be there for them. Sometimes just to hold another's hand speaks volumes. A hug is good too.


19) Is it proper to send flowers?
Once again the answer is a matter of personal choice. As an alternative way to express their sorrow some have chosen to make donations in the name of the baby to a stillbirth prevention cause. The Missing Angel Foundation is a frequent recipient of such donations and will list them on its website along with the name of the deceased child in whose memory the donation is made.


20) What is the Missing Angel Foundation?
The Missing Angel Foundation is a 501.C.3 charitable organization that operates a memorial website for grieving parents who have suffered the loss of a child of any age from any cause. It supports The National Stillbirth Society and provides funding for our operations. In addition it provides grants to the MISS Foundation and similar organizations that provide compassionate grief support to stillbirth parents.


21) Who founded The National Stillbirth Society?
The National Stillbirth Society was founded by Arizona resident Richard K. Olsen, a stillbirth father. It's a non-profit membership-based organization created to "educate and agitate" for stillbirth research and reform.


22) How can I Join The National Stillbirth Society?
Membership is open to anyone who wants to enlist in the fight against stillbirth. Simply download, print and mail in the Membership Application available here as a pdf document with a $35 check for your first year's dues. (Sorry, we're not able to take credit cards online just yet.) When we receive your application we'll send you a Membership Card with our gift of a sliver "Missing Angel Pin". The pin is the emblem of our Society and is crafted especially for us by Mexican artisans. It's a $20 value and our gift to you for becoming a member. We encourage you to wear it as a symbol of your love and caring for all stillborn babies.


WONDERFUL RESOURCES OF COMFORT


MOMStudy
The goal of the Maternal Observations and Memories of Stillbirth (MOMS) study is to collect data that will help researchers, medical professionals, and women better understand all kinds of stillbirths and how to prevent them. This data also will provide those in the helping and counseling professions with insights on offering compassionate support to stillbirth families. Many researchers believe that most of the four million stillbirths women experience worldwide every year do not have to happen. Dealing with Stillbirth is a tremendous challenge, MOMStudy is a great resource for help.
www.missfoundation.org



Nationwide "Missing Angels Bill" Petition
(authored by John Nevels, II)
Those members or individuals looking to get Missing Angels Bills enacted in their states are encouraged to refer to this petition in corresponding with State Representatives, Senators, and Assembly persons.
www.missingangelsbill.org



National Stillbirth Society is fighting to stamp out S.A.D.S. – because all of our children matter. The mission of the parent-led National Stillbirth Society is to "educate and agitate" for greater stillbirth awareness, research and reform. Dealing with Stillbirth and its tremendous implications to parents is the Society's overreaching goal.
www.stillnomore.org


www.firstcandle.org
1-800-221-7437

www.compassionatefriends.org

SANDS
(Stillbirth and Neonatal Death Support)
www.geocities.com/sandssouth/


www.athealth.com/consumer/disorders/parentalgrief.html

wonderful poems of comfort & Hope
http://www.angelfire.com/poetry/stardust_7/index.html
(thank you Courtney's Mommy)


When I Lived with You

I found love in your womb, I was happy and warm
I heard your voice, I heard you sing
I heard your heart beating for me, and I loved you!
I kicked and squirmed and sucked my thumb, I had hiccups and they made you laugh.
I knew all the plans you had for me, and I loved you!
When I lived with you, I grew and grew into a beautiful, healthy baby.
I waited to see you, you named me Killian!
I heard you calling my name, and I loved you!
Mommy, God loved me too, he said I was perfect and pure.
Together with Daddy and you, God created me and asked me to come home.
I can be your light, your hope, your strength, I will always love you!
Thank you, Mommy, for my life.
Love Killian.

--------------------------------------------------------------------------------



September 2008: Awesome progress in the news of future stillbirths:
Important Stillbirth News :The body of evidence is growing that fetal heartbeat monitoring is an effective tool in identifying signs of a potential stillbirth before it has a chance to occur. It is the next step up from Kick Counting and looks at the baby's heartbeat in cases where the potential for loss is above average, possibly due to an earlier stillbirth. (Go to our site, www.protectyourpregnancy.com, and click on the link in the last paragraph for a pamphlet explaining the procedure available on an experimental basis from The Pregnancy Institute.) Next go to http://www.nbc11.com/video/17479363/index.html# to see a newscast feature from NBC Channel 11 San Francisco. It is an interview with a stillbirth mother who, having lost a daughter a year ago, is using a home monitor to safeguard her current pregnancy. After testing she sends the results via the Internet to The Pregnancy Institute where they're reviewed. She is called if the printout suggest her baby is in any distress. For infomation you can email Dr. Jason Collins at haydel1@bellsouth.net. Richard K. OlsenFounder & Executive DirectorThe National Stillbirth Society www.stillnomore.org 602.216.6600



July 2008 Announcement:
NEWS FLASH: CONGRATULATIONS!!



The MISS Foundation is pleased to announce that New Hampshire Governor John Lynch has signed the MISSing Angels Bill!



We thank our New Hampshire families who worked so diligently to pass the legislation, including forum member Jennifer Dubois, mother of TC and Representative Will Infantine who has been working with Dr. Joanne Cacciatore on this legislation for two years.



We applaud the efforts of everyone who supported this landmark NH legislation! And we applaud NH legislators for doing the right thing for NH women and their families!



The MISS Foundation


Support for grandparents of stillborn angels:
Forgotten Tears A Grandmother's Journey Through Grief is available at:

http://www.booklocker.com/books/2081.html

Reviews have appeared on Amazon.com, in KotaPress and A Journey Together, the newsletter of Bereaved Parents, USA. The book is featured on the web site of Alliance of Grandparents, A Support in Tragedy (AGAST). http://wwwagast.org










for chloe / Ginger Giacomazzo (chloe liedtke's aunt )
I would've fought the largest beast to keep you here with me.I would've climbed a mountain and swam the deepest sea.I would've walked a bed of thorns with a smile on my face. I would've taken anything,never giving up the chase.I would've said I love you a million times and more.But I whisper this to God upstairs for you through His door.All of us have roads in life that we each must take,our road is just a little bend,our road will never break.
written for Chloe 88 by her aunt ginger giacomazzo.



_____________________________________________
An Unfinished Mother
Written by Clara Hinton | Mar 14, 2004
When child loss occurs, a mother goes through a difficult time of emotional turmoil and questioning. "Am I still a mother?" "Does my child still have a birthday each year, or does time stand still?" "Can the mother/child relationship continue to grow, or am I now an 'unfinished mother'?"

Losing a child places a mother on a road that begins a lonelier journey than ever expected—one that can never really be explained. There was a beginning, but with the death of the child, there is no middle and no end. Everything seems so unfinished. Hopes and dreams were stopped far too soon. Joy was snatched away so suddenly. A mother is left with empty arms and an empty heart. Nothing can ever be complete when a child's life ends.

When the death of a child occurs, a mother is stopped in her tracks, and she suddenly feels inadequate and incomplete. She wears a new name. She is an "unfinished mother", never being able to see the rest of the picture. She will never be able to watch her child mature into a young adult. She will never be able to see all the pieces fit together. The picture will always have part of the scenery missing. It is so painful to be an unfinished mother! Child loss makes everything seem so empty and incomplete.

The reality of child loss is devastating to a mother. There are overwhelming feelings of guilt, inadequacy, and most often feelings of failure. These feelings can overwhelm a mother for several months following the death of a child, and it can be quite difficult to build a support system to carry a mother through this roller coaster of emotions. Very few people will understand a mother's explanation of feeling like she is an unfinished mother.

There will come a critical point in this journey of grief when a mother must reach deep inside her inner resources and make a conscious decision to accept herself just as she is—a mother whose heart has been touched by the pain and grief of child loss. Only then can she start to put together some of the broken pieces and begin to feel like there will be a day when she will feel more like a complete mother than an unfinished mother.

When a child dies, life is suddenly thrown completely off balance. A mother is left feeling like her identity has been taken away. It is often a long difficult journey to find that place of identity as a mother again. It's hard to understand that there is unfinished living that will never be completed. Peace can finally come to a mother's heart when she realizes that there is a big difference between having unfinished business and being left feeling like an unfinished mother.

A mother is never "unfinished." No matter how brief her time was with her child, the bond of love between mother and child was complete. A mother's love for her child is unending. Dreams may shatter and circumstances may change, but a mother's love remains strong. As a mother travels the path to healing, it is important for her to remind herself often that she is a mother forever. Her motherhood did not stop when her child died. This understanding of motherhood releases the feelings of guilt and failure and allows a mother to begin to see herself as a whole person again—a complete mother.

A mother is never an "unfinished mother." A mother's love runs far too deep to ever be called unfinished!




________________________











The Harps They Are A Calling


Our Angels are a coming
I hear them, they are near
The sounds of there music
Is magic to my ear.


There music is a melody
That will not surpass
Cause the harps that they use
Are made of fragile glass.


Cause if the harps
Were to ever break
That would mean we would no longer hear
That special music, that they whisper in my ear.


The harps they are a singing
So loud, it is clear
I love that sound a ringing in my ear
Cause it brings our Angels oh so near.


Copy written:
Ms Cheryle-Anne Finn
16th July 2005
Australia








Still

The littlest angels that Heaven holds
Were beckoned by God's will
As emptiness in our soul unfolds
In our hearts we love them still.

Guardian angels hold them tight
As the angel choir sings.
Rocking them gently into the night
Enveloped in their wings.

They may be in the house of the Lord
But our child they'll always be.
For still there is the family cord
And it's there for eternity.

The day will come when you and I
Will walk on Heaven's hill.
Together we'll be hand in hand
Loving each other still.
Beautifully written for our stillborn angels by Dianne and used with her permission.
http://www.jeanneshouseofangels.com/









My Kayla

IM SORRY MY KAYLA FOR NOT KEEPING U SAFE,
IN MY WOMB WAS MENT TO BE A PEACEFUL PLACE.
THIS IS WHAT I REALLY CANT BARE,
DISCOMFORT AND DEATH IS WHAT HAPPENED IN THERE.
MY DREAMS FOR YOU WERE SHATTERED THAT DAY,
THE DAY HE DECIDED TO TAKE YOU AWAY.
I REALLY DONT THINK I COULD EVER FORGIVE,
"WHY GOD PLEASE EXPLAIN, WAS IT SOMETHING I DID?"
IM A GOOD MUM I LIVE FOR MY KIDS,
BUT WHY, I ASK I DID NOT DESERVE THIS.
KAYLA MY DEAR UR THE ANGEL I MISS,
FOR YOU TO BE HOME IS MY ONLY TRUE WISH.
U'D BE SO HAPPY HERE WITH MUMMY AND DAD,
UR BIG SISTER LIANA WOULD OF BEEN THE BEST THAT U HAD.
I'LL NEVER FORGET UR BEAUTIFUL LITTLE FACE,
EVERYTHING WAS PERFECT, SO PERFECT IN PLACE.
U WERE MY LITTLE GIRL SO PRETTY IN PINK,
THE PRETTIEST PRINCESS AROUND I THINK.
LIANA ASKS WHERE R U EVERYDAY,
"IN HEAVEN FOREVER, AND THATS WERE SHE'LL STAY.
"I LOVE HER MUMMY, I LOVE HER SO MUCH",
"I WISH I HAD JUST ONE SINGLE TOUCH".
I CANT HANDLE THIS THERE IS TOO MUCH PAIN,
I'LL COUNT DOWN THE DAYS TILL WERE TOGETHER AGAIN.
KEEP SHINING UR STAR THAT WILL SHINE EVERY NIGHT,
AND I NO IN TIME I JUST MIGHT BE ALL RIGHT.
KAYLA MY ANGEL PLEASE HELP US GET STRONG,
UR LOVE IS WHAT WE NEED TO PUSH US ALONG.
THE NINE MONTHS WE SHARED WHEN IT WAS JUST U AND ME,
I'LL CHERISH FOREVER AND ALL OF ETERNITY.
THE DAY WILL COME I PROMISE U THIS,
WE'LL SHARE TOGETHER OUR FIRST ANGEL KISS.
WE'LL DO MOTHER AND DAUGHTER THINGS ALL DAY LONG,
AND BACK WITH UR MUMMY IS WERE U BELONG.
I LOVE U MY KAYLA DONT EVER FORGET,
REST IN PEACE MY BABY, MY LITTLE PRINCESS.

Written by Jeda Symonds-Poynton- Kaylas mummy on 11/1/07


PLEASE VIST MY KAYLA
www.kayla-evelyn.memory-of.com








A Dad's grief / Martine Rossen (Mum to Jack )
A DAD'S GRIEF

It must be very difficult
to be a man in grief
since men don't cry and men are strong
no tears can bring relief.

It must be very difficult
to stand up to the test
and take the calls and visitors
so she can get some rest

They always ask if she's all right
and what she's going through
but seldom take his hand and ask
"My friend, but how are you?"

He hears her crying in the night
and thinks his heart will break
he dries her tears and comforts her
but stays strong for her sake

It must be very difficult to start each day anew
and try to be so very brave
He lost his baby too.

-Anonymous-




Alice's plaque

Don't let them say I wasn't born,
That something stopped my heart,

I felt each tender squeeze you gave,
I loved you from the start.

Although my body you can't hold,
It doesn't mean I'm gone,

This world was worthy not of me,
God chose that I move on,

I know the pain that drowns your soul,
What you are forced to face,

You have my word, I'll fill your arms, Someday we will embrace.

You'll hear that it was "meant to be,
God doesn't make mistakes"

But that won't soften your worst blow
Or make your heart not ache.

I'm watching over all you do,
Another child you'll bear,

Believe me when I say to you,
That I am always there.

There will come a time, I promise you,
When you will hold my hand,

Stroke my face and kiss my lips and
Then you'll understand.

Although I never breathed your air,
Or gazed into your eyes,

That doesn't mean I never "was"…
An Angel Never Dies.

www.alice-crowder.memory-of.com
Thankyou To the

http://stores.ebay.co.uk/The-Kitten-Coven




Beyond The Gate

On earth we don't understand
Why babies have to die
Their little lives are taken
And our painful cry is "Why?"

As we endure the pains of life
No other pain compares
A parent weeping for a child
Just briefly it was theirs

For reasons we don't understand
Their little lives are taken
And we cry out to God above
"Why must I be forsaken?"

The little one did nothing wrong
Their lives had yet to begin
How could the Lord allow this thing?
If he's the Holy One?

I held my stillborn daughter in my arms
Tears running down my face
My baby never had a chance
Her life was just a trace

I got to hold her briefly
And my heart was breaking so
This little girl, I held so tight
I'd never get to know

As I held my little girl
With pain I could not bear
I felt a presence in the room
I knew someone was there

With earthly eyes, I tried to see
Through the pain and bitterness
And wanted so to scream at God
For cheating me like this

Then I felt a warming glow
As it surrounded me
And then, I heard an Angel whisper
"What must be, will be."

"God knows your suffering and your pain
But, you must understand
Everything that God allows
Is for his final plan."

"You only see the earthly things
And some will cause you pain."
"But be assured, your daughter is safe,
And you'll see her again."

"This life is temporary
Everybody's going to die."
"I know that you can't understand
And want to question, why?"

"God has sent his Angels
And we came to comfort you."
"We ask you to share this message
With other Mothers too."

"Many Mothers lose their children
Before they are born."
"The Angels know their pain and grief
And feel it when they mourn."

"But one thing Angels know
That Mothers do not understand
One day the Mothers once again
Will hold their child's hand."

"They'll hold them in their arms
And they will say their precious name
And on that day they'll understand
Why they went through the pain."

"There is a plan in Heaven
And one day you'll celebrate
Because your little one is waiting
Just beyond the gate."

~ Author Unknown ~







"We'll remember forever."


We come together, a gathering of
parents, mourners
To honour our children, our loves
For whether your life here was a moment,
hours or years
We remember – and forever
You live
In our hearts
In heaven
Angels
Guardians
Shaping our thoughts and our lives.

We come together, because
forever we'll remember
Your preciousness, beauty and love.
To acknowledge your lives
Your importance
Our child
Your legacy
Gift and grace.
For had we had a lifetime
We'd love just the same
We remember forever as we
come together today.

Silent prayers, thoughts or tears - we release
Our hearts broken in pain
Pausing now for a moment
Uninterrupted -to express
Those things society would like best left unsaid.

Towards the heavens
our balloons rise
Higher higher they fly
Like butterfly messengers
And Rainbows promise of gold
As we say our goodbyes - again

We'll come together forever, and remember.


Copyright Maria Zollo 2006
All rights reserved.





Angel stars, Angel Stars.

Angel stars, angel stars,
Please don't wonder where we are.
We are angels called to love,
From the heavens up above.
Angel stars, angel stars,
We are angels, angel stars.

Angel stars shining bright,
Making all the darkness light.
Angel stars twinkling high,
Sparkling diamonds in the sky.
Angel stars, angel stars,
Amazing angels, angel stars.

When the warming sun is set,
And your face with tears is wet,
We guide you with our blazing light,
Twinkling in your dreams at night.
Angel stars, angel stars,
We are angels, angel stars.

Angel stars, angel stars,
Jesus cradles us in his arms;
In the heavens, full of love,
Singing with the choir above.
Angel stars, angel stars,
Amazing angels, angel stars.

Angel stars, angel stars,
We are angels, angel stars.
Our dear mummy's, how they miss us
So we blow our angel kisses.
We stay close, we'll never part,
Forever held in their hearts.

Maria Zollo August 2006





Our Angels, Our Babies
You have been where I have been
We have walked a similar path.
The road has not been easy.
We have felt the sorrow of valleys so deep,
and the satisfaction of conquering the highest mountain.
We have stood broken and battered from our pain,
but we continue to go on and survive.
There will be new mommies and daddies who will join us,
they too will have to walk this journey called grief.
We will support and comfort them,
Laugh and cry with them.
They to will conquer the mountain and survive.
We have a bond that others who haven't felt this pain,
would or could understand.
We are Mommies and Daddies brought together by Angels.
Our Angels, Our Babies.
Babies who have taught us about love,
and have shown us our heart.
We will never be the same again,
who could be.
To experience the death of a child,
and not change.
That would mean we are unloving and unfeeling,
I know that we are more of both.
Written by Lori Ayrault
Copyright @9/18/98
Used With Permission



From Sharon, Siobhan's Mommy




Tribute to Keena and Killian / Johnny Ramey (Great Uncle )

We are harnessed with time still, and the days go by some slow and others almost before we know it. Some day soon we will be in the timeless place where we can sit and talk to the Lord and Killian without ever worrying about how much time we have left in the day. But for now we mark these days as they go by and ever look forward to seeing Killian and all our loved ones who have passed us by in the race of life. And just like theirs, our finish line will be crowded with onlookers and applauders who have awaited our crossing. The refreshment of Eternal life and the a Crown of Victory awaits us as they offer words of encouragement, "Come on! You can make it! just keep putting one foot in front of the other and before you know it you'll be here.
Love ya,
Uncle Johnny





No matter how our angels enter this world they will always be precious to their mammys and daddys. in the clouds they play together full of happiness and joy on earth mammys and daddys ache and full of sadness. how we miss our babys so much no one can take the pian for us no one can make it better. some of us stonger some of us weaker the one thing in common with all aof us is our angels, our angels in the the clouds. some of our angles sleep onthe clouds others on the star some even sleep on the moon but best of all they all shine on us

lots of love
sarah and alan
www.paige-leigh.memory-of.com
sending hundreds and hundreds of angels kisses and hugs to all of our babys each and everyone of them catching at least one as they fly by.





HAPPY BIRTHDAY DARLING YOUR 1MTH OLD / Kelly-ann Buick (Latisha's Mummy )
HAPPY BIRTHDAY darling your a month old today. A month ago you came into this world the happiness but sadest day of our lifes. We had so many plans for you and for your life but God had better ones he needed a strong loving girl to be up in heaven with him to look after all the other angel babies up there and to watch and protect all your love ones we love you so much darling hope you had a good day. Love always your Mummy and Daddy xxxoxoxoxxoxo






i,ll be there / Cheryl Cannon (harlei jr cannon )
I'll be there

Daddy please don't look so sad, mummy please don't cry.
Cause I'm in the arms of Jesus and he sings me lullabies.
please, try not to question god, don't think he is unkind.
don't think he sent me to you, and then he changed his mind.

You see i am a special child, and im needed up above.
im the special gift you gave to him, im a product of your love.
I'll always be there with you, and watch the sky at night.
just find the brightest gleeming star, thats my halo shining light.

you'll see me in the morning frost, that mists your window pane.
thats me in all the summer showers, dancing in the rain.
when you feel a little breeze, from a gentle wind that blows.
thats me, i'll be there, planting kisses on your nose.
when you see a child thats playing and your heart feels a tug.
thats me, i'll be there giving your heart a hug.
so daddy please dont look so sad, and mummy please dont cry.
I'm in the arms of Jesus, and he sings me lullabies.
god keep our precious angels safe and warm, wrapped in your love.


To Hannah (on your due date)
To the brightest little star in Heavens skies,
The prettiest little Angel, "Hannah"
Your due date has finally arrived, we should all be celebrating now but fate somehow stopped the celebrations when you were taken from us 14 weeks ago. You will always be our little girl and me and your Daddy just wanted to tell you how much we love and think of you and miss you everyday. Sleep sweetly Hannah until one day me and your Daddy will hold you in our arms once more.

God Bless.
All our love, Mummy and Daddy.xxxxx.

Somewhere over the rainbow
Way up high
There are angels we dream of
Singing lullabys

Somewhere over the rainbow
Dreams come true
Where the angels are singing
Just for you

Each night we wish upon a star
To wake up where the rainbows are
Beside us

Where every tear is wiped away
And angels dance and sing and play
That's where you'll find us

Somewhere at the end of a rainbow
At Jesus' side
Angels' hearts are connecting
Your love and ours

Somewhere at the end of a rainbow
Our dream is true
We've found the Pot of Gold
And babies it's you!

If happy little angels fly
With hearts of love for you and I
Then why do we still cry?



Copyright Maria Zollo 2006
All rights reserved.






To post a photo, simply click on "Photo Album" and follow the instructions.

To leave your condolences or pay tribute to your own little angel, click on "Tributes & Condolences" and follow the instructions.

To light a candle of hope and remembrance, click on "Memorial Candles" and follow the instructions.

To create a personalized Memorial Website for someone you have loved and lost, simply click here
www.memory-of.com